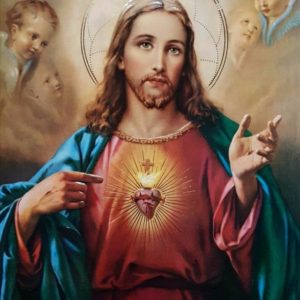 Two people who were very close to me once told me, that you can love someone even if you don't love yourself. – Is that true? Is that possible?
Well, if I want to give or give something to someone, then it has to be mine first, doesn't it? – So how can I give something that I do not have myself?
If I want to give someone water to drink, I should at least have some with me. But when I'm dying of thirst myself and only have a sip of water left, there's no point in giving someone else the water, one of you will definitely die of thirst. It is similar with our relationships. How can I love someone if I have no love for myself? – Would I want to get to know and love myself if I met myself? Or do I insult and condemn myself, devalue myself and accuse myself again and again?
Unfortunately, we often do this, namely when we are dissatisfied with ourselves or when our beloved have "triggered" us by reminding us of a long forgotten situation through an act or statement. For example, a behavior of your mother, who has insulted you and made you small and has forbidden you to speak, has thrown at you that you are lazy or stupid or naughty. If a similar comment, a hint or a certain voice comes from your partner, we immediately feel like we are being taken back as a child and react accordingly hurt, angry or sad. These wounds are often not healed and we look for the love our parents missed in the outside, in our partner. If we don't take a closer look at these childhood wounds and triggers and heal them, and learn how important it is now to take this into our own hands and give this love to ourselves, your partner can endlessly love you and do everything for you, but it will never be enough – because YOU are not enough and do not love and accept you as you are. And you yourself will have the feeling that it will never be enough!
Where will the healing and love come from that you cannot feel or are not? Because that is you, pure love and came into this world out of love!